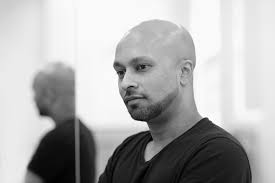 Akram Khan recently announced his final full-length solo production, which will premiere as part of Sadler's Wells' Spring 2018 season. The Sadler's Wells Associate Artist will present a new work, XENOS, which will mark his final performances as a dancer in a full-length piece.
The production, commissioned by 14-18 NOW – the UK's arts programme for the First World War centenary – is inspired by Greek mythology with a particular focus on the myth of Prometheus, and by specific events from the First World War. XENOS will be co-produced by Sadler's Wells and will premiere in 2018, sixteen years after the debut of Khan's acclaimed first full-length production Kaash. XENOS will run from 29 May – 9 June, marking the opening night of the 14-18 NOW commemoration season.
XENOS, meaning 'stranger' or 'foreigner', aims to express tales of loss, hope and redemption, through a movement language that shifts between classical kathak and contemporary dance. Working from a text by playwright Jordan Tannahill, alongside his world-class team of collaborators, Khan will draw on the story of a shell-shocked Indian soldier trapped in a trench during the First World War, through the lens of the myth of Prometheus – the Titan who stole fire and gave it to mankind.
XENOS explores the central question at the heart of the myth – was Prometheus' gift the blessing or the curse of mankind? And at its centre is a colonial soldier, one of over 4 million men mobilised on behalf of the British empire. 1.5 million of these recruits were Indian, mostly peasant-warriors from North and North-Western India, and they fought and died in Europe, Africa and the Middle East. Many were buried abroad, while those who returned home, often mutilated and traumatised, were estranged from their own histories, homelands, and countrymen, becoming xenoi.
Khan will be joined on stage by five international musicians: percussionist B C Manjunath, vocalist Aditya Prakash, bass player Nina Harries, violinist Andrew Maddick, and saxophonist Tamar Osborn.