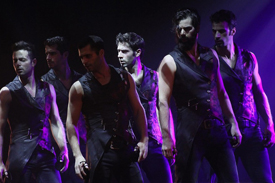 Dance is full of exciting opportunities, and many of them. However, often these must be weighed up with the expenses that may come with them. The expense could have a distinct monetary value, but it could also make reference to time and family resources.
If there is a young dancer in the making, often parents and teachers want to provide the best possibility opportunities for them to succeed in the world of dance. This might mean taking part in lots of competitions or taking on extra dance lessons, utilising their talent, dedication, hard work and perseverance. These qualities of success could be attributed to many things, however it is clear that without opportunities to present yourself as an aspiring dancer, these key aspects would lie dormant.
However, this success – and the opportunities that precede this – comes at a cost. First and foremost there is a financial implication; it is not just paying for dance lessons or competition entries, but also travelling to those lessons and competitions, possibly staying overnight, and feeding the dancer and those that have come too whilst families are out the house or staying away for a competition.
Dance is not always a skill that presents itself fully-formed straight away. Many aspiring dancers require many years of lessons and taking part in competitions, meaning that time in the evenings and weekends is spent in the studio or in the auditorium, ready for the dancer to perform. There are lots of opportunities for this, in regional, national and even international competitions. Other family members may have to sacrifice time, money and other opportunities to make the dance opportunities possible.
It is clear that behind every success story is the very real story of a family weighing up the dreams of a talented and aspiring family member against the expenses and sacrifices required. It is important to consider the benefits versus the cost, and what the alternative options are in case they are needed.