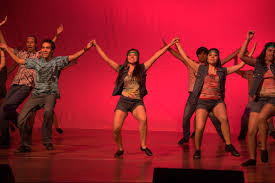 The National Theatre has launched an initiative in order to develop British musicals, in conjunction with comments from Lord Andrew Lloyd Webber that British musical theatre – in comparison to Broadway – had lost its momentum. For the initiative, leading playwrights and composers have been brought together for a two-year project to address musicals in the UK and to initiate new work in the future. This will come as hugely good news for both theatre and musical theatre fans, in the hope of seeing new work developed and supported.
The idea is from National Theatre artistic director Rufus Norris, developing new British musicals through professionals with varying degrees of experience in musical theatre, as well as some with no experience at all in the form. This will aim to improve the output of musical theatre in the UK, in response to concerns about a "lack of seriousness" about the genre within the UK theatre industry.
No names have been confirmed taking part in the group, but leading musical theatre experts, including composer Stephen Sondheim, have led sessions. Even this will go some way in reversing the "misplaced snobbery" around musicals in certain circles. The theatre's musical theatre group has already been in operation for around a year as part of the venue's new work department, with details of the project kept under wraps until now.
The monthly group comprises around 17 regular attendees, meeting for sessions given by musical theatre experts, as well as developing their own ideas that are developed for performance during biannual week-long sessions. This is hoped to counter Norris' belief that British musical theatre innovation is suffering due to the cost of mounting a new show, therefore making it difficult for them to thrive in the UK theatre culture.