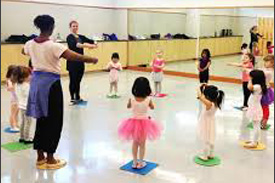 The Place's summer season showcases a wide range of dance performances from some of the most diverse and eclectic choreographers creating work today. Many established choreographers have honed their skills on The Place's stage, and there will be a number of opportunities to see emerging artists creating vibrant new work.
Launching the programme in May was Dutch choreographer Didy Veldman's new company Umanoove, which examined Western society's obsession with fulfilment in The Happiness Project. Throughout May, live art met dance, important questions were considered about our habits and practices of perceiving each other and the world, and dance work which was be heard as well as seen was staged.
June has seen four double bills by an eclectic range of choreographers spring forth. Hannah Buckley's S/he is a reflection on feminism, The Hiccup Project with May-We-Go-Round? is a comic, energetic take on the merry-go-round of romance, and Eleanor Sikorski's Come Backs I Thought of Later is a comedic look at how things could have gone better. Scottish Dance Theatre pairs Dreamers, by critically acclaimed Slovakian choreographer Anton Lachky, with a new work by Botis Seva, whose fresh take on hip hop theatre makes him an exciting voice in British dance.
The final double bill of the season is by 21CC, an organisation making art with and for marginalised voices. Starting the evening is the high-energy The Ballad of the Apathetic Son and his Narcissistic Mother, featuring mother and son characters Lucy and Raedie who both share an adoration of the singer Sia. Completing the evening is the latest work by Scotland's leading learning-disabled artist Ian Johnston and his regular collaborator Gary Gardiner, 43 Percent, a multimedia work exploring the medical and social definitions of being human.
Dance shows for and by children at The Place include; Drawing Space, exploring ideas around maps and journeys; Family Dance Day, performances and workshops for children aged two to eight years; and the Centre for Advanced Training Summer Show, premiering commissions by Ben Wright, Tony Adigun / Avant Garde Dance and Jasmin Vardimon.