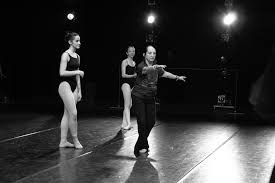 Adelaide's centre for contemporary dance, LWDance Hub, has launched a new Open House Programme, under the direction of newly appointed Open House Producer Callan Fleming, an independent South Australian dance artist and choreographer. The dance scene down under is truly thriving, and the Open House Programme is an exciting new way for local dance artists to collaborate.
By doing so, the artists can inspire, provoke and work creatively with each other, learning about the dance practice of each other and learning about new ways of working. This then brings a fresh energy and inspires others to get involved with something new. The programme and its participants are expected to produce what is needed to keep Adelaide's next generation of dance artists and creators connected, and to keep their work relevant.
Held twice a month at the Hub's city studios, the Open House events will provide space for dancers to meet and share their work and ideas, make new connections and explore professional partnerships, as well as learn from visiting guest artists. The month of May saw a two-part class take place, offered free to participants as a result of assistance from Arts South Australia. The workshops worked towards developing a collaborative performance project later in the year.
Further activity will see LWDance Hub's Artist Residency Programme continue later this year, with professionals encouraged to get involved. Designed to promote artistic development at a basic level, the Artist in Residence programme consequently allows practitioners to experiment, research and refine their work in the Hub's professional dance studio, use office space and equipment and seek advice from mentors.
The Hub is also expanding its classes for the general public, with Audition Application Days, Company Classes, and Teacher Training Days for primary school teachers taking place, to aid them in the dance provision of the new national arts curriculum in Australia.