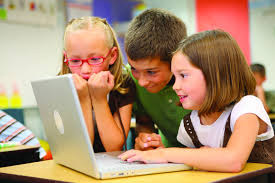 A collaboration between One Dance UK (previously Dance UK) and People Dancing (previously Foundation for Community Dance) will aim to encourage primary schools to spend more money on high quality dance provision for their students. The national dance bodies aim to tackle inactivity through the partnership, working to improve health and well-being through dance.
The organisations intend to lobby Government to demonstrate dance is an effective way of getting people moving, and in turn improving mental health and reducing social isolation. Initiatives such as this are not new, however it is becoming paramount that dance is present in education and throughout life too. The organisations are renowned for advocating and championing dance, and through this dance's partnerships with public health, social care and education will become stronger.
The new strategic framework will ultimately build on People Dancing's community and inclusion expertise, and on One Dance UK's work with young people and in education, working in this vein for the next few years. The collaboration will also help create new opportunities for dance participation across the UK, feasible because commissioning physical activity to tackle inactivity makes so much sense.
The organisations need to demonstrate successful models of practice to increase opportunities for people to participate, whilst ensuring that dance artists and leaders have the skills and knowledge they need to enable this. The two bodies will therefore be developing the framework over the coming months and consulting with leaders in the health and dance sectors in order to reexamine the multitude of health and wellbeing benefits of dance.
The potential for dance to achieve healthcare objectives has received increasing attention, with a recent study by People Dancing finding dance has physical, social, cognitive and emotionally positive benefits for older people. Similarly, a pilot programme by Aesop found dancers can deliver effective healthcare programmes.