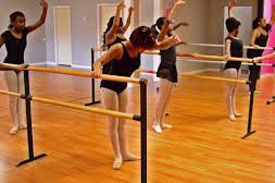 Aesop's Dance to Health pilot programme has found dancers can be trained to deliver artistic, evidence-based healthcare programmes. It also found reductions in loneliness for participants, and therefore suggests similar arts in health programmes could become sustainable funding streams for arts organisations, as Dance to Health clearly demonstrated the positive outcomes and the lower overall costs of managing falls compared to the primary prevention programme.
The report found the Dance to Health classes were faithful to the healthcare objectives. 73% of Dance to Health participants achieved the target attendance over six months, compared to 31% for primary prevention, and 46% for secondary prevention of the same objective. Among the 196 participants, the evaluation found there were significant increases in dance ability and interest, and the dance programme provided positive support for physical control, coordination and the ability to undertake regular activities.
Despite the programme reportedly generating £150k of earned income for dance artists and dance organisations running a Dance to Health pilot, the report concludes that fully commissioning it by the health system would not be possible. It maintains that although there are high-profile examples of large arts in health programmes, no similar scheme has yet gone to scale nationwide.
Some health professionals even believe that the arts are incapable of delivering robust health outcomes and therefore not a suitable use of NHS funds. However, it is clear Dance to Health is working in a health climate which suffers from low awareness of the value of the arts for health, so the reluctance to commit health budgets to arts programmes is perhaps understandable. Aesop has therefore produced a checklist needed for an arts programme to be taken up by the health system, and has devised a business model for a Phase 1 roll-out. This will consist of two strands: an improvement programme funded by the health sector, and an ongoing maintenance programme that does not require health funding.