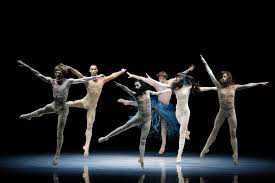 Three emerging dance artists from Leeds and Manchester will perform a triple bill at the Riley Theatre on 27 April, as part of the Arts Council-funded programme Northern Connections. Chapeltown's Akeim Buck, Leeds' Daniel Phung and Sheffield's Keira Martin will perform dance pieces in a bid to demonstrate, nurture and retain talent in the north of England. Now in its second year, Northern Connections has partnered with Spin Arts and Yorkshire Dance to make this professional development opportunity possible.
Northern Connections is a Northern School of Contemporary Dance professional artist development programme, providing studio residencies and bespoke mentoring and marketing support, enabling choreographers to develop their work and perform it at the Riley Theatre. The project will support a total of twenty artists: the choreographers involved and fourteen dancers/artistic collaborators. Northern Connections is part of a wider Connections programme which includes the programming of four works from internationally acclaimed European dance artists who will perform at Riley Theatre in 2017. The aims of the Connections Programme are to support artist development and talent retention, and to enrich the dance experience for audiences in the region.
The second Northern Connections performance premieres on 21 September. As an evolved professional development and performance programme it addresses overlapping objectives to nurture emerging artists, support the development of dance and provide programming to connect to further afield. The six emerging dance artists and choreographers have been selected from over 50 applications, following the call out, shortlisting and interview process.
Northern School of Contemporary Dance is a leading international centre for dance education. The School provides the only conservatoire/Higher Education contemporary dance training in the region, offering full time study at many levels, in an intimate, supportive and creative learning environment. The programmes focus on the development of versatile, collaborative and individual dance artists with highly tuned technical, creative and performance skills.