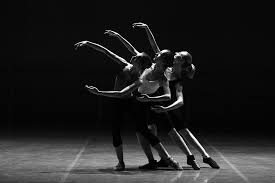 MPs have called for a ban on unpaid internships, maintaining that they penalise working-class young people who cannot spend long periods of time working for free in a bid to get into their chosen career. Instead, more employers should also consider contextual recruitment, according to a report by members of the all-party parliamentary group (APPG) on social mobility. Under this system, firms are required to consider a candidate's achievements in the context of their underprivileged background.
The group feels the pressure to work for free through an internship is the key barrier to artistic and creative careers for people from disadvantaged backgrounds. Leading figures in the arts and media also share this view, including Peter Bazalgette, chair of the Arts Council and ITV. The growing expectation that young people, especially those who are working-class, will work for free or for less than the national minimum wage is the wrong stance to take, restricting opportunities rather than enhancing them.
Unpaid internships often fall into the 'catch 22′ scenario, and it could be argued that for working-class young people, failure to help support their career journeys could have a wider impact on society as a whole. As a result, the MPs recommended that employers increase efforts to make recruitment less London-centric, by covering travel costs for interviews or work experience placements, and increasing regional outreach.
The MPs' recommendation report said employers would benefit from harnessing the broader experience and potential of the country as a whole, and not just certain groups. The report also advocated that young people who started from a disadvantaged background needed more encouragement to reach their full potential. It is clear employers look for confidence, resilience, social skills and self-motivation in their employees, but for those who have had little to no exposure to extracurricular activities, work experience or mentoring, these skills can be difficult to acquire.