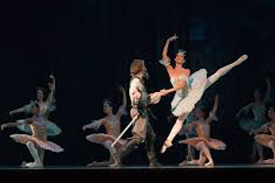 Melbourne Ballet Company marked its ten year anniversary this month with a contemporary ballet performance presented in Sydney. Choreographed by company director Simon Hoy with Tim Podesta and Lucas Jervies, the three choreographers took inspiration from German philosopher Heidegger and his views on existentialism, as well as their own behaviours and emotions. Sydney also saw Mara Galeazzi (former Principal with The Royal Ballet) and Joseph Phillips (formerly with American Ballet Theatre) perform. Melbourne Ballet Company's 10th anniversary year will also see the company tour Australia and New Zealand. 
Founded in 2007, Melbourne Ballet Company has defined its own unique style of ballet, which is innovative and exciting with a huge nod to classical technique, musicality and the physical form. Currently the company consists of ten dancers, all of whom have developed their skills and experience at some of the most renowned companies and schools in the world. These include The Australian Ballet, Paris Opera Ballet, Sydney Dance Company, WA Ballet, La Scala Milan, Cedar Lake Contemporary Ballet New York, Ballet Mainz, Carolina Ballet, The Royal Ballet School and Australian Ballet School. In recent years the Company also included artists formerly from Queensland Ballet, Singapore Dance Theatre, Netherlands Dans Theatre and Hamburg Ballet.
Under the leadership of Director Alisa Finney and Resident Choreographer Simon Hoy, the company has presented nine new programmes, incorporating over thirty original works. The company consists of highly experienced classical dancers, who work to build new audiences for dance and, through the discovering and nurturing of new talent, Melbourne Ballet Company is helping to shape the future of dance in Australia.
Last year Melbourne Ballet Company presented over 30 performances and gave over 50 workshops throughout Australia, and prior to that premiered four new critically acclaimed full-length programmes in Melbourne. The company toured extensively throughout Australia, presenting over 30 performances and 50 workshops.