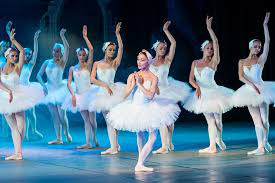 Northern Ballet recently announced a triple bill of works by late choreographer Kenneth MacMillan for this autumn, with further performances in spring next year. The programme will consist of MacMillan's Las Hermanas, Gloria and Concerto, and will be performed in both Bradford and Leeds. This programme will mark the first time Northern Ballet has danced ballets by MacMillan, and additionally marks 25 years since the choreographer's death, backstage at the Royal Opera House. 
In order to connect with the heritage of both British ballet and the company, performing MacMillan's work is paramount, for both dancers and audiences. 2017 will see Northern Ballet able to perform this programme of some of MacMillan's greatest works, demonstrating the depth and diversity of MacMillan's choreography. As the first time the company has performed the work, it will also display the strengths of Northern Ballet while providing new opportunities for growth.
Created in 1963 for the Stuttgart Ballet, Las Hermanas ("The Sisters") is based on Lorca's play The House of Bernarda Alba, about a household of five unmarried sisters, and the tensions that erupt when the oldest sister becomes engaged. Gloria, danced to Poulenc's Gloria in G, was inspired by World War I, and particularly Vera Brittain's Testament of Youth. It can also be seen as a testament to MacMillan's own father, who fought in the war, and whose health never recovered from being gassed. Concerto was the first work MacMillan made as director of the ballet at the Berlin Opera House in 1966. Danced to Shostakovich's second piano concerto, it's a plotless work, famous for its central pas de deux, which was inspired by the sight of ballerina Lynn Seymour's work at the barre.
Northern Ballet will perform this triple bill from 5-7 October 2017, and 16-17 March 2018.