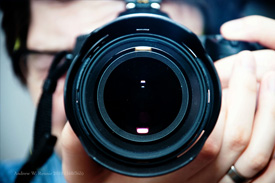 The annual Dance on Camera Festival recently took place, co-presented by the Film Society of Lincoln Centre and Dance Films Association. Kicking off at the beginning of the month, the line up of films was full of favourites from the dance world, bringing together an eclectic mix of pop legend Justin Timberlake, swing dance, a ballet school for the blind and a modern dance infusion from Martha Graham for its audiences.
Opening night saw the premiere of Anatomy of a Male Ballet Dancer, a much-anticipated portrait of revered American Ballet Theatre principal Marcelo Gomes, in addition to a Q&A with Gomes and the filmmakers. A short film also shown , Our Five Senses, featured dancer/choreographer Selene Muñoz with New York City Ballet's Ask la Cour and Amar Ramasar, and that was without a further photo exhibition and Virtual Reality installation.
The closing night programme was also set to impress. In the Steps of Trisha Brown is a documentary following the staging of Brown's Glacial Decoy at the Paris Opéra Ballet, and Between Stephen and Yvonne was also shown. As a short film in the form of a conversation about Brown – between postmodernists Stephen Petronio and Yvonne Rainer – it is necessary viewing for any fan of Brown's postmodernist work.
In the Steps of Trisha Brown takes a look at the dancers of Paris Opéra Ballet and their learning to perform Brown's grounded work. Modern and contemporary dance can be hard for classical dancers to adjust to at first but benefits their repertoire hugely. The film features much archival footage of Trisha in action, creating the movement all the way to a performance. The film is paramount in understanding her work and the importance of passing it from dancer to dancer.