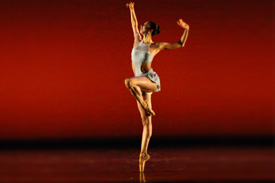 So You Think You Can Dance will soon be back for a 14th season this summer, returning to its original format of featuring adult dancers between the ages of 18-30. The programme, now an Emmy Award winner, dabbled in the featuring of younger dancers, however it is now back to its original focus on older dancers.
Back in September, a 14 year old dancer was named the winner during the live two-hour season finale, the show's youngest winner. Here SYTYCD reportedly had more than 180 million video views on social media last season and the series celebrated its 250th episode.
The format will remain the same as previously aired for older performers; the dancers will showcase their talents in various dance styles, including contemporary, tap, hip-hop, ballroom, animation, breaking and more. The Top 10 dancers will be paired up with All-Stars who will guide them throughout the competition as they bid for votes and the title of America's Favourite Dancer. It has been clear from the programme's audience that the preference for dancers is older, returning to this hugely successful past format.
This season, all potential contestants must register online, and upload a video or provide a link to a performance of theirs. If selected, producers will then schedule the contestant for an in-person audition in one of the two audition cities: New York or Los Angeles, in March. Applicants must register for a chance to audition by 19 February, and full eligibility rules and additional details can be found online.
Over its 13 seasons, SYTYCD has received 55 Emmy Award nominations and garnered 14 Emmy Award wins. The hit series also received a Teen Choice Award in 2006 and a Television Critics Association Award in 2012 for Outstanding Achievement in Reality Programming.