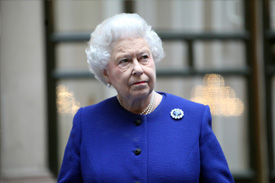 The UK dance sector was well recognised in Her Majesty The Queen's New Year's honours list at the beginning of the year.
The awards included:
Avril Hitman, BEM (for services to people with learning disabilities in Bromley through dance and the arts)
Mary Ross, BEM (for services to country dancing and charity in Nairn and Inverness)
Beverley Glean, MBE (Founding Artistic Director of IRIE! Dance Theatre for services to the promotion of African and Caribbean Dance)
Sunita Golvala, MBE (for services to South Asian Dance in the UK)
Catherine Khan, MBE (Scottish Wheelchair Dance Association for services to people with disabilities)
Elma McCausland, MBE (for services to Scottish Country Dance)
Kenrick Sandy, MBE (for services to dance and the community)
Caroline Miller, OBE (for services to the arts)
Luke Rittner, CBE (Chief Executive of the Royal Academy of Dance for services to the arts, particularly dance)
The group have made an extremely strong contribution to dance in all its diverse forms. Most notable is the award of an OBE to Caroline Miller who, as Director of Dance UK (as it was then known), was instrumental in merging the organisation with three sister dance bodies in April 2016 to form the united force for dance now known as One Dance UK. During her ten years at Dance UK, Miller raised the profile of dance in the UK, working tirelessly to gain the support of the government for dance across its many forms.
In culmination of this, there are huge achievements in the awarding of all honours to the personalities above. Such a strong and notable list indicates the importance of dance to UK's society, and how it is being acknowledged through lists such as these. A wide variety of awards for different people demonstrates the length and breadth of the UK's dance sector – long may it continue!