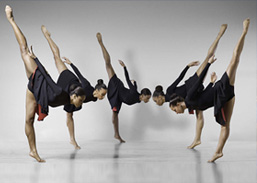 Equity, the union for all things performing arts, has revealed its plans to devise a contract especially for small-scale dance companies in the aim to improve pay and conditions in the independent dance sector. It is working with the Independent Theatre Council on a contract that will be similar to the current Equity/Independent Theatre Council performers contract, but this time it will be tailor-made for dancers.
The new development will be the first dance-specific Equity contract for the independent sector, taking into consideration dancers' needs and requirements. At present Equity has an opera and dance contract in association with the Society of London Theatre and UK Theatre, which caters mostly for dance work that is venue-based, rather than considering the activity of small-scale companies too. It also has agreements with dance companies such as Rambert, English National Ballet and the Royal Ballet, yet these are larger and more self-sustainable.
A new dance-specific contract could include clauses relating to the number of hours an individual can dance, physiotherapy, and provisions in case of injury. It could also factor in time for daily classes as well as requirements for things such as room temperature and break frequency – at present there are no formal guidelines which could mean dancers in this area may not be treated in the best possible way. Equity hopes therefore that the new dance-specific clauses would encourage more companies to use an Equity approved contract.
Many independent dance companies choose to draw up their own contracts, due to the fact the current Equity contract is not entirely suitable, yet this means the companies are operating unregulated and unapproved by Equity. Equity aims to provide dancers with reassurance that their contract has been viewed by a third party to ensure it is viable.