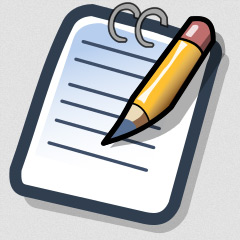 As a dance student, you may wonder how you will ever remember every note, correction and suggestion you are given in class. You may even have more than one teacher; even two teachers means double the amount of notes you are given! You may have teachers who work by the same method, however they may teach in very different styles. Whilst this is beneficial to 'round' you as a dancer, it may be tricky to keep track of everything you have to remember.
You may find it useful to keep note of everything that is said to you in class to make sure your technique and performance is as well rounded as possible. It can be hard to take everything on board, especially if you are given small corrections and subtle changes to your form. You may find you are constantly trying to please your teacher/s, but by writing things down it will help consolidate the information and process it for your body.
You don't have to write your notes, thoughts and information down in any particular way, it is completely up to you as to how you'd like to format your notes, as long as they are useful in helping you progress as a training dance student. Looking back on your notes will also show you just how far you've come! Reflecting on what you have achieved will also serve as motivation for persevering in the future.
Corrections and imagery suggestions to aid your performance may form the bulk of your dance notes, so make sure you take a few minutes at the end of your dance classes to make any essential notes you may need – you may not remember them all until the next day! And if you're learning something new, write that down too to prompt you when you're practising outside of class.
Image courtesy of Wikimedia Commons.