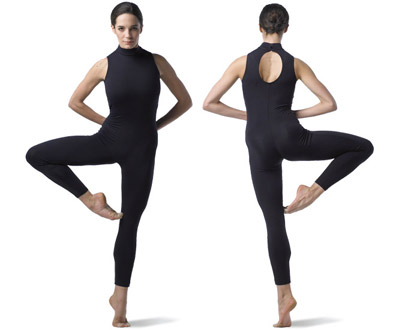 Whilst the stereotypical uniform for dance is much the same, different uniform is required for different dance schools, different exam boards and even different dance grades. For a non-dancer, the assumption of pink ballet tights and a leotard for ballet is not so far from the truth, the stereotypes also formed for tap and modern jazz. Contemporary and lyrical classes tend to be a little more free and liberal in terms of what the dancer dons, and can range from anything to short shorts and tights tops to tracksuit bottoms and baggy pyjama-style tops, known on the whole as 'baggies', often used in any dance class for warming up.
Despite the stereotypes, dance teachers all employ certain uniform and dance wear standards for their students. Some prefer their dancers to be comfortable with what they are wearing, whereas others maintain that a dancewear uniform enforces discipline and technique as the teachers are able to see the dancers' bodies easily. For those who like to see their dance school uniform worn, or neat dance wear purchased, their dancers are more likely to adhere to the standards required during dance exams too. Some dance examination boards define each grade through different coloured leotards, waist elastics or style of ballet shoe.
Aside from ballet, jazz dance and modern jazz is also sometimes subject to requirements such as these. Some exam classes, or even individual teaches, will ask that no split sole jazz shoes be worn, for example, or alternatively that split sole jazz shoes are preferable. Some argue that split sole shoes – be it jazz, ballet, jazz trainers or even tap shoes – offer no support and a full sole provides more for the technique. However, dance shoes, like the rest of the catalogues and wardrobes full of dance wear, are usually dictated by teachers and dancers grow up with these views instilled.