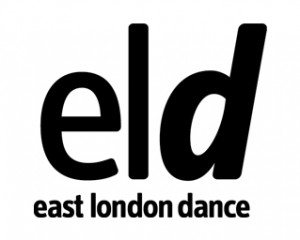 In celebrating the past, present and future of East London Dance, its celebration of 25 years of dancing success saw a huge variety of performances come together under one roof at Stratford Circus. The abundance of vitality and passion was overwhelming, with one piece even gaining the Royal seal of approval: 'Family Tree' was originally conceived as part of the Coronation Festival earlier this year. Featuring performers from Middlesex University, Kingston University, University of East London and One Youth Dance, it was packed full of energy and celebrated the influence of the Commonwealth on contemporary Britain.
Wayne McGregor's 'FAR' was also featured, inspired by the controversial Age of Enlightenment. As a previous neighbour of East London Dance as the Redbridge Council dance co-ordinator, McGregor's work epitomises aesthetic qualities of contemporary dance. Particularly representative of McGregor's specific performance style, 'FAR' marked a similar milestone for the prestigious company and the renowned choreographer's repertoire of work. Folk Dance Remixed, a fusion of street dance and folk dance, presented 'Step Hop House' which merged live music, folk and breakdance, and even beat boxing in an eclectic mix. A true crowd-pleaser, 'Step Hop House' demonstrated the versatility and variety of all East London Dance has achieved. The piece was a unique combination of humour and skill, and even included some signature Michael Jackson moves.
It was the representation of youth dance however which truly celebrated East London Dance, the future. Companies such as Avant Garde Youth and Unity Academy were fierce, slick and professional in their sharp expression; the young dancers gave much hope for the future of dance, particularly in the East of London. The sheer dedication of all involved in celebrating the 25 years were full of optimism, championing the many skills and concepts as just a snapshot of what dance can offer in the future whilst maintaining the legacy of East London Dance.