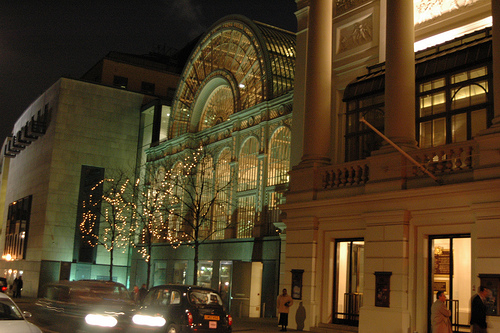 As Monica Mason retires as Artistic Director of The Royal Ballet company, she has fully completed 54 years with the company. Beginning as a dancer in the corps de ballet, Mason rose through the ranks to a five-star ballerina, who has also accomplished many more notches on her ballet shoes as becoming a celebrated teacher and choreographer's assistant.
There has been a spectacular exhibition at the Royal Opera House which detailed her fantastic career through photographs and tutus, demonstrating both dynamism and tradition through her vast career with the company. Some have argued that Mason has swerved from British ballet tradition by employing Random Dance choreographer Wayne McGregor as Resident Choreographer in 2006 to work with her dancers, swapping their tights for black block pointe shoes. However, others have noted Mason as respectful in keeping with classical tradition, and merging it with innovation in the twenty-first century as the seventh Artistic Director of the company.
Mason has maintained the high standard of The Royal Ballet, and has now handed over the ballet-shoe-ribbon-reins to Kevin O'Hare, having stood in her role since 2002. As a great classical company, the Royal has developed its stars much as many other companies have done, promoting new choreography and staying true to originals, such as Frederick Ashton and Kenneth MacMillan's. Boasting previous Artistic Directors such as Ninette de Valois, between 1931 and 1963, The Royal Ballet has a history steeped in talent and vigour, as well as variety, and now combining influences of modern dance in its repertoire through McGregor.
Mason's sense of humour, intelligence and sense of history looks set to carry the company through this upcoming transition period, in which she is stepping down from a highly-valued post in which there are very few females. Despite this, O'Hare has booked Mason to coach four MacMillan ballets next season, so Mason's influence is far from gone.