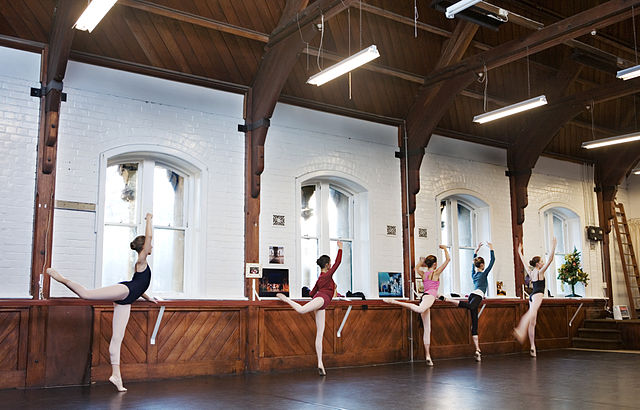 As dance forms go, ballet is among the hardest to perfect. It requires coordination, care and balance. Dancers work for years to perfect these qualities, and of course become students to enhance their form and knowledge.
Those who wish to make a career from ballet might study at university or a specialist dance school or college. At Dance Direct we understand how challenging it can be for people embarking on their dream to become a professional ballet dancer and so we are looking to help someone on their way. We've started a nationwide competition to find Dance Direct's Student Ballet Dancer of the Year!
Think you have what it takes?
The competition allows student dancers from universities and colleges throughout the UK to show off their ballet skills in a video submitted to us. The competition will be judged by Dance Direct's blog writer – Jessica Wilson.
The lucky winner will receive a prize of £250 worth of Dance Direct vouchers, to enable him or her to stock up on essential (or non-essential) dancewear items and a featured article about them on the Dance Direct blog! With a published on-site biography, you will inspire your fellow student dancers, and be an inspiration for younger dancers looking to start their career.
As the prize-winner, this competition will give you the equipment, exposure and the exclusive title of Dance Direct's Student Ballet Dancer of the Year, to give you a boost to take your career in dance to the next level – as well as giving your college/university the recognition of housing the best ballet dancer in the country!
To enter the competition, you must:
Send a video of yourself dancing to competitions@dancedirect.com
Include your name, age, the name of the college/university where you're studying, and the name of your dance course.
Video submissions can be made by either WeTransfer for a normal file or, if applicable, a link to your video on YouTube.
Your video can be either: an entry made purely for this competition, or a previous audition tape or dance show performance that you're particularly proud of!
Terms &Conditions
The competition deadline will be at midday on the 30th June. The competition is only open to UK residents only. Entrants must be registered on a certified dance course at a college or university at the time of entering. No monetary value can be given in exchange for prizes. The winner will need to be available for a telephone interview after the competition has closed. The judge's decision is final. Any queries about this competition should be directed to the competitions@dancedirect.com email address.
Image courtesy of Wikimedia Commons.