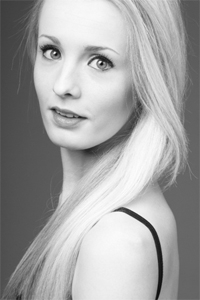 A few months ago, we started a competition with the hope of crowning a young dancer here in the UK, Dance Direct's Student Ballet Dancer of the Year. To enter, any interested parties had to submit a video of themselves showcasing their dancing skills, to be judged by Dance Direct blog writer, Jessica Wilson. The winner would collect £250 worth of Dance Direct vouchers to spend on dance gear and an article dedicated to them on our blog.
After the deadline closed on the 30th June, we have reviewed all the entries we received, and we are delighted to announce that the winner is Amelia O'Hara! Her entry video was very impressive and we were very keen to know a little more about her. To get an insight into how she started dancing, we fired over a few questions.
When did you start dancing?
I started dancing at the age of 6 at my local dance school in Wigan, England (Miss Sutcliffe's Academy of Dance). At first it was just a Saturday morning hobby, but it soon took over every day of the week as I enjoyed it so much. Initially I studied all genres of dance; however it was clear from the beginning that ballet was my favourite. I knew that ballet was what I wanted to do. Both my dance teacher and family understood my desire to become a professional dancer and nurtured me for many years before I went on to train at The Royal Ballet School and then Tring Park School for the Performing Arts.
What gave you the passion to follow a dance career?
Looking back, it was whilst performing at The Royal Opera House in The Nutcracker aged 12, that I realised I wanted to be part of a ballet company. I adored the whole rehearsal process and working alongside likeminded people. I felt, and still feel there is nothing more rewarding than many hours of hard work coming together and performing it to a live audience.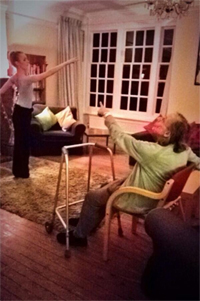 What has been the highlight of your dance studies so far?
I have had a number of highlights throughout my training such as working with The Royal Ballet Company and Northern Ballet Theatre. Also I have loved the experience of going to Sweden to performing at various Dance Galas.
2014 has held most of my highlights. Firstly I was chosen to perform the Le Corsaire Pas De Deux in Tring Parks Graduate Touring Company, Encore. This tour ended with a final performance at Sadler's Wells Lilian Baylis Theatre. I can honestly say that this was the most exciting experience of my life so far!
Secondly, being chosen as the winner of this competition! When I entered I didn't even think that I would have ever been picked out as the winner, so I am still very surprised and extremely grateful.
Finally was being offered a contract with a company that I have watched and admired for many years, Scottish ballet. I am very excited to start working with them at the end of August.
Who has been your inspiration in following a dance career?
My biggest inspiration is my ballet teacher Eve Pettinger MBE. She was a former professional dancer with London Festival Ballet (now known as English National Ballet) and was a colleague of Dame Alicia Markova. She has worked at Tring Park for over 55 years and began teaching me when I was 14 years old. She is devoted to ballet and her passion, knowledge and attention to detail is extremely unique. She has always been there to help and support me with my training in any way possible, even whilst coping with injury and ill health. I am so grateful for everything she has done for me over the years and I hope to make her proud in the future. I have never met a stronger more determined woman. She is not only my inspiration for my career, she is my inspiration in life.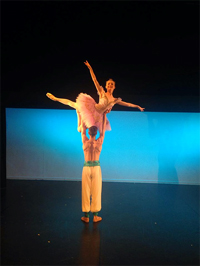 You're in the final year of your professional training, what's your next step?
I have just graduated from Tring Park School for the Performing Arts and I am very excited to start a contract with Scottish Ballet.
What is your main career goal?
I would love to learn and perform Balanchine works such as Jewels and Serenade. But ultimately my main career goal is to dance for as long possible and to inspire as many people as I can.
What advice would you give to young dancers?
The advice I would give to a young dancer is to enjoy what you do and to be self-motivated and determined. You need to remember that your teachers are there to guide you but ultimately it is your job to put in the hard work. One of the most important things is to be organised and prepared, as it is not only about what you do inside the studio that counts, it is the work you put in before and after class. A little tip to help you improve is to write down your corrections after class and look at them before your next class. Also remember that communication is very important, make sure that if you don't understand a correction or want some extra help then ask your teacher. I am sure they will be more than happy to support you as this is what they are there for.
It is crucial that you are realistic but also believe in your abilities, as dance is very tough industry where you will have to face some rejections. I have learned that when things don't seem to be going your way, pick yourself up and push yourself further to prove what you can do. One of my favourite quotes is 'Hard work beats talent, when talent doesn't work hard'.
Most importantly have no regrets, love what you do and remember to enjoy the journey!