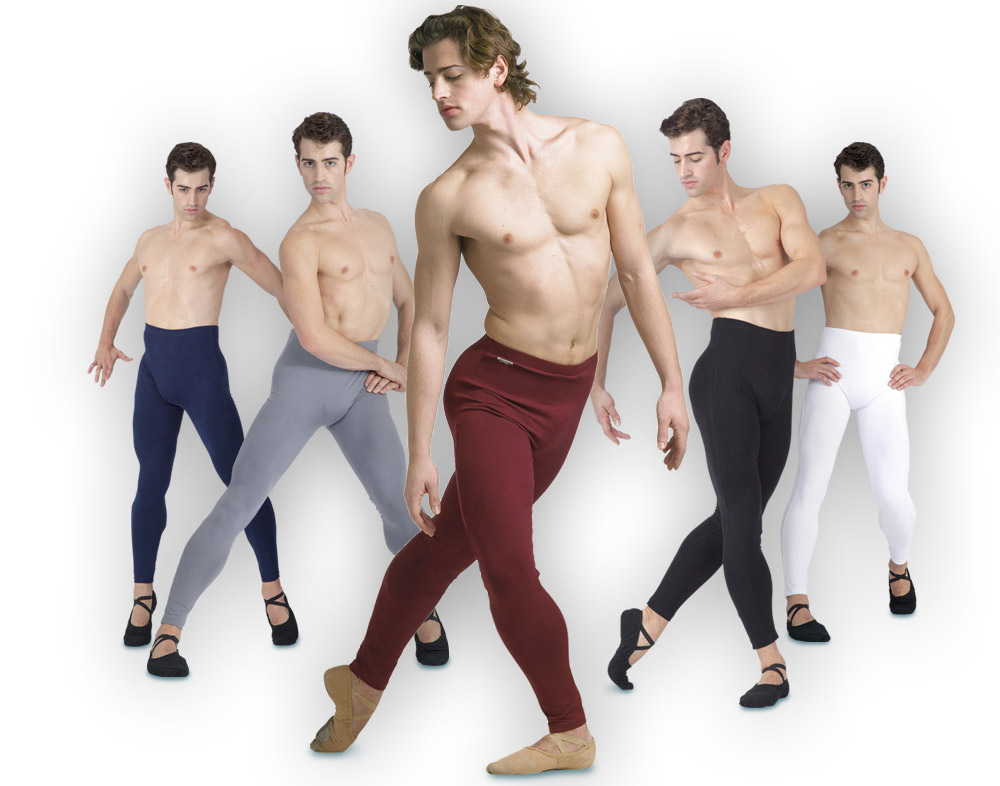 Often male dancers feel hard done by, simply due to the fact there is considerably less choice of dancewear for men than there is for women. Whilst the general basics are covered by more or less each dancewear brand available to purchase from, females are met with huge varieties of leotards and cover-ups, for example, than men. Often, dance shoes are not gender specific, and male and female dancers wear the same brand and style of tap shoes, ballet shoes and jazz shoes. However, it seems there is an overriding imbalance of the ratio of female to men's dancewear.
Despite this, at Dance Direct, a full range of boy's and men's dancewear items are very well stocked, offering designs from Plume, Sansha, Só Dança, Wear-Moi and Bloch, all at affordable prices. From dance trainers, unitards and men's leotards, to men's ballet tights, dance shorts and dance belts, there is a wealth of choice for male dancers to suit both professional and informal needs. This huge variety can conveniently be located online, providing even more access for dancers to a great selection of dancewear, suitable for many types of dance. Additionally, the emergence of "dance fashions" has also determined the styles of dancewear purchases, and the popularity of those deemed most versatile and useful at that time.
Dancewear for ballet has evolved considerably in recent years, for studio practice or on stage. For male dancers traditionally, their role on stage was to support the female dancer and help her heighten the illusion of performance quality. Whilst this remains, the spotlight for male dancers has extended, focusing more attention on them simultaneously. Dancewear such as unitards, or leotards and tights emphasise the body's alignment, line and placement, defining the body for the audience and teacher alike. For males, dancewear can be adapted to suit either the studio or the stage, so despite the fact there may be less choice of dancewear for them than females, what males do wear is extremely versatile to suit a variety of needs.