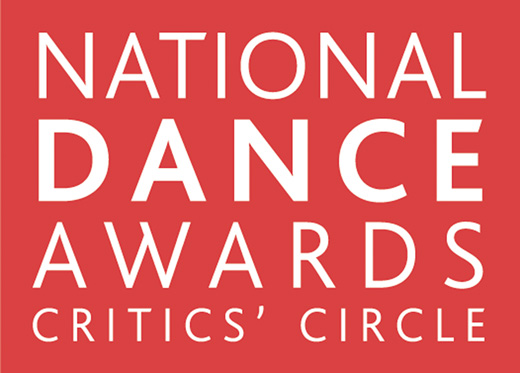 The Dance Section of the Critics' Circle has announced the list of nominations for the 14th National Dance Awards, to be awarded at a central London venue on 27 January 2014. The National Dance Awards have been organised each year since 2000, celebrating the variety of Britain's dance culture. They are the only awards given by the body of professional dance critics in the UK.
Grishko are continuing as headline event sponsors as well as sponsoring the Best Female Dancer Award, which is given in memory of Richard Sherrington; Dancing Times will continue its long-running arrangement to sponsor the Best Male Dancer Award and other sponsors continuing for a further year include Stef Stefan, sponsoring both the Outstanding Company and Best Modern Choreography Awards; the Ballet Association for the Best Classical Choreography Award; Lee McLernon for the Outstanding Female Performance (Classical) and the Critics' Circle. The event will also play host to the De Valois Award for Outstanding Achievement and the Dance UK Industry Award, given in memory of Jane Attenborough, for both of which there are no prior nominations.
It is clear that there is a vast and rich choice for the National Dance Awards, and the results are eagerly anticipated.
DANCING TIMES AWARD FOR BEST MALE DANCER
Dane HURST (RAMBERT)
Vadim MUNTAGIROV (ENGLISH NATIONAL BALLET)
Sergei POLUNIN (MOSCOW STANISLAVSKY BALLET and GUEST ARTIST, THE ROYAL BALLET)
Edward WATSON (THE ROYAL BALLET)
GRISHKO AWARD FOR BEST FEMALE DANCER
Maria KOCHETKOVA (SAN FRANCISCO BALLET)
Natalia OSIPOVA (MIKHAILOVSKY BALLET and GUEST ARTIST, THE ROYAL BALLET & BOLSHOI BALLET)
Olga SMIRNOVA (BOLSHOI BALLET)
Eva YERBABUENA (BALLET FLAMENCO EVA YERBABUENA)
STEF STEFANOU AWARD FOR OUTSTANDING COMPANY
BOSTON BALLET
MIKHAILOVSKY BALLET
ROSAS
SAN FRANCISCO BALLET
BEST CLASSICAL CHOREOGRAPHY
Mark MORRIS ('BEAUX' for SAN FRANCISCO BALLET)
David NIXON ('THE GREAT GATSBY' for NORTHERN BALLET)
Alexei RATMANSKY ('24 PRELUDES' for THE ROYAL BALLET)
Christopher WHEELDON ('AETERNUM' for THE ROYAL BALLET)
BEST MODERN CHOREOGRAPHY
Guilherme BOTELHO ('SIDEWAYS RAIN' for ALIAS)
Matthew BOURNE ('SLEEPING BEAUTY' for NEW ADVENTURES)
Sidi Larbi CHERKAOUI ('PUZ/ZLE' for EASTMAN)
Russell MALIPHANT ('FALLEN' for BalletBoyz® TheTALENT)
OUTSTANDING FEMALE PERFORMANCE (CLASSICAL)
Nancy OSBALDESTON (for The Ballerina in 'PETRUSHKA' for ENGLISH NATIONAL BALLET)
Cira ROBINSON (in 'WAR LETTERS' for BALLET BLACK)
Akane TAKADA (for Olga in 'ONEGIN' for THE ROYAL BALLET)
YUAN YUAN TAN (in 'RAkU' for SAN FRANCISCO BALLET)
OUTSTANDING MALE PERFORMANCE (CLASSICAL)
Jeffrey CIRIO (in 'PLAN TO B' for BOSTON BALLET)
Israel GALVÁN (for Flamenco Performances at SADLER'S WELLS)
Nicolas LE RICHE (in 'LE JEUNE HOMME ET LA MORT' for ENGLISH NATIONAL BALLET)
Brian MALONEY (for Bratfisch in 'MAYERLING' for THE ROYAL BALLET)
OUTSTANDING FEMALE PERFORMANCE (MODERN)
Julie CUNNINGHAM (in 'NEW WORKS 2012' for MICHAEL CLARK COMPANY)
Rocío MOLINA (in 'DANZAORA' at SADLER'S WELLS)
Clemmie SVEAAS (in 'WITCH-HUNT' for BERN BALLETT)
Hannah VASSALLO (for Aurora in 'SLEEPING BEAUTY' for NEW ADVENTURES)
OUTSTANDING MALE PERFORMANCE (MODERN)
Nathan GOODMAN (in 'MADCAP' for RICHARD ALSTON DANCE COMPANY)
Christopher MARNEY (Count Lilac in 'SLEEPING BEAUTY' for NEW ADVENTURES)
Liam RIDDICK (in 'BUZZING ROUND THE HUNISUCCLE' for RICHARD ALSTON DANCE COMPANY)
Paul WHITE (in 'THE ORACLE' for MERYL TANKARD)
BEST INDEPENDENT COMPANY
bGROUP
BalletBoyz® The TALENT
NEW MOVEMENT COLLECTIVE
SHOBANA JEYASINGH DANCE