The most important dance event in Italy reached a milestone last year, celebrating its 10th anniversary. Danzainfiera is an annual international trade show dedicated to dance, hosted in the romantic heart of Florence, and has attracted over 1 million visitors in its lifetime: the success of the event speaks for itself. With dance students, teachers, companies and professionals attending from across the globe, it is the perfect platform for maximum exposition and networking within all areas of the dance sector.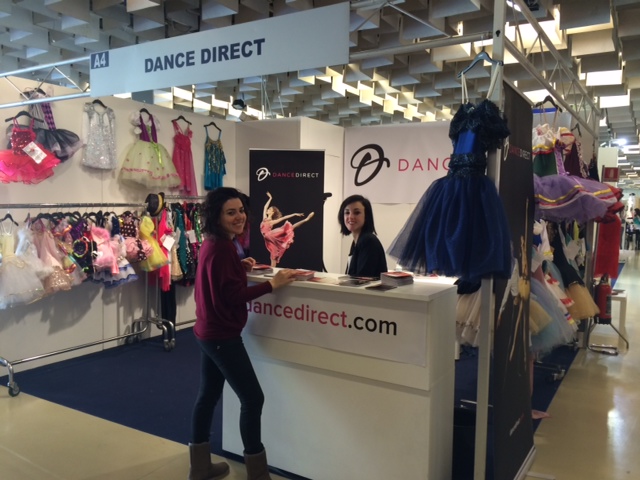 Last year's event was celebrated with true Italian flourish and style, and was certainly one to remember. For starters it opened with the fantastic Italian-born ballerina, Alessandra Ferri, representing her home country. As always, there was an abundance of entertainment to enjoy. For those wanting to get involved there were exciting competitions, fitness classes and dance workshops. Catering to the avid observers were lively parades and performances from amateurs and professionals alike. There was also a strong male presence, with huge talents from the professional dance world including Federico Bonelli, principal dancer in the Royal Ballet, and Nikolay Tsiskaridse, dancer in the Russian Ballet and newly appointed director of the Vaganova Academy in St. Petersburg. Representing the celebrity realm, the popular and charismatic Rafael Amargo, judge of Dancing with the Stars, hosted flamenco lessons for visitors to partake in.
We were thrilled to be able to attend last year's event, and it was a pleasure to meet and interact with so many of the dancers who inspire us. With Danzainfiera 2016 only a few weeks away, the excitement is building at Dance Direct headquarters as we prepare for another year. There's plenty to look forward to for the upcoming event; big names from the dance world include ballet master Liez Chang, the beautiful Elena D'Amario of the Parsons Dance Company, and YouTube 'dancer on high heels' sensation, Yanis Marshall. Representing street dance, locking and popping legend Suga Pop, and Mamson from hip-hop crew The Wanted Posse will be raising the roof with their masterclasses. Other exciting workshops include tap dance with Ruben Sanchez, and special sessions in ballet with renowned dancer and artistic director of The Royal Ballet School, Christopher Powney. Many young performers will be dancing their hearts out for the renowned 'Expression' competition – a unique opportunity to showcase up-and-coming talent, with amazing prizes and scholarships awarded. There will be a unique range of dance and fitness classes to get involved in, ranging from sensual Burlesque workshops, to Reggaeton fitness, to Hip-Hop and fusion dance styles. Parades and performances are sure to elevate the atmosphere, and the prestigious fashion show will be a feast for the eyes, flaunting the height of style from world famous dance brands.
If we had to say what we're most looking forward to about Danzainfiera 2016, we'd be spoilt for choice – there's such a fantastic line-up for this four day extravaganza! What makes this event so much fun to be at is the energy that the people there bring – there's a real buzz and it's magical to witness so many people coming together, united in their passion for dance; to inspire, and to be inspired by what they love. This year's event is sure to build on the huge success of last year, for another phenomenal event bursting with excitement for visitors and exhibitors alike. If you're lucky enough to be near Florence between 25th and 28th February, then come and visit us at Fortezza da Basso – Firenze, we'll be at stand A4. We hope to see some familiar faces from last year, as well as meeting many new ones too!