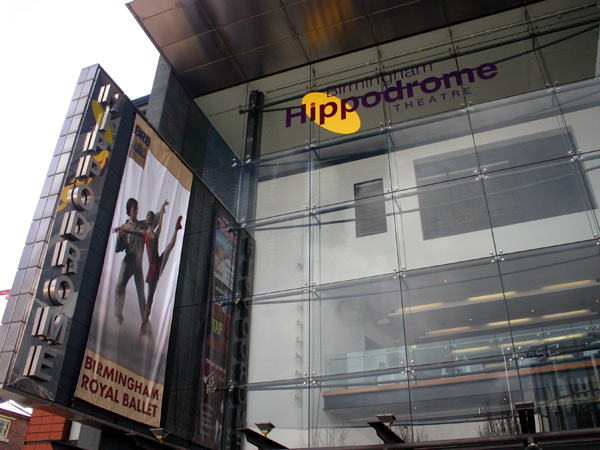 Birmingham Royal Ballet recently presented its 2013 Choreographics performance on 10 January 2013 as a unique programme of ballet created by BRB dancers. Rather than donning their usual tutus, tights and pointe shoes, programmes of this kind give the dancers the chance to develop their artistry in a related but separate avenue of dance performance and create to their own tastes.
The pieces, danced by members of the Company, were performed in the studio theatre at Elmhurst School for Dance in Birmingham, with the six dancers choreographing announced as Kit Holder, Matthew Lawrence, Brandon Lawrence, Ruth Brill, Kristen McGarrity and Lachlan Monaghan. The dancer-choreographers choreographed pieces specifically for the event, to music of their own choosing. The projects provide a welcome opportunity to experiment creatively, try new things out with unlimited freedom and take a breath of fresh air from the rigours of the studio, filled each day with leg warmers and buckets of sweat.
Kit Holder, who has previously contributed to the Choreographics evening of 2010, subsequently had one of his pieces Printer Jam included in Birmingham Royal Ballet's 20th Anniversary Royal Gala and the launch of the Drum'n'Bass awards in Birmingham, before being expanded into a longer piece as part of International Dance Festival Birmingham 2012. Kit is a clear example of the heights emerging choreographers can reach, and especially those usually contained in a classical environment, rather than a more experimental one. In addition to this, Matthew Lawrence has previously had the opportunity to choreograph gymnastically, demonstrating the doors which may be available to the dancers, should they extend their career to choreographing. Royal Ballet dancer Liam Scarlett is also a demonstrator of this, having recently choreographed for Miami City Ballet.
Image courtesy of Wikimedia Commons.