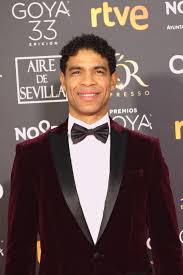 Birmingham Royal Ballet and its internationally acclaimed orchestra, the Royal Ballet Sinfonia led by Principal Conductor Paul Murphy, present an evening of romance with A Valentine's Celebration of Music and Dance this February.
Birmingham Royal Ballet Director Carlos Acosta will introduce the company from the stage of Birmingham's magnificent Symphony Hall on 14 February, and on 15 February the company and Royal Ballet Sinfonia will perform together for the first time at Warwick Arts Centre.
Birmingham Royal Ballet offers an elegant pairing of music and dance over this year's Valentine's weekend; a perfect matchmaking of its world-class dancers performing pas de deux from the romantic classical canon, including Swan Lake, Romeo and Juliet, Don Quixote and a world premiere of choreography by First Soloist Kit Holder, along with the Royal Ballet Sinfonia, Britain's most prolific ballet orchestra, performing orchestral highlights from Puccini, Prokofiev and Tchaikovsky.
Valentine's Day will mark Carlos Acosta's first public appearance as Birmingham Royal Ballet's Director, as he takes to the stage at Birmingham's Symphony Hall in conversation with the night's compere, BBC One's Midlands Today Presenter, Nick Owen (Good Morning with Anne and Nick).
Birmingham Royal Ballet will visit Coventry's Warwick Arts Centre for the first time, with A Valentine's Celebration of Music and Dance on 15 February. This second night of performances will be compered by Dr Ranj Singh, This Morning Doctor in Residence (and former Strictly Come Dancing contestant), who previously presented a live broadcast from Birmingham Royal Ballet as part of BBC Arts and One Dance UK's #DancePassion festival in April last year.
Based at Birmingham Hippodrome, Birmingham Royal Ballet is the UK's leading touring ballet company performing a range of traditional, classical and heritage ballets. The Royal Ballet Sinfonia is Britain's busiest ballet orchestra, playing for Birmingham Royal Ballet's wide-ranging programme. The Sinfonia also plays frequently for The Royal Ballet and other leading ballet companies.