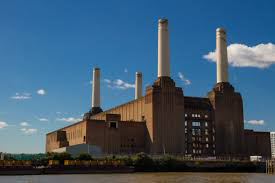 The 200-seat Turbine Theatre will open this summer beside Battersea Power Station, enabling world class artists to tell their stories and enchant their audiences. It forms part of a trend for new venues in the UK capital, with Soho's Boulevard Theatre and Troubadour Wembley Park due to open in the autumn as well.
As London's newest theatre, it is busy preparing to open its doors, led by artistic director Paul Taylor-Mills, who made his name running Andrew Lloyd Webber's The Other Palace. Taylor-Mills is teaming up with Olivier Award-winning choreographer Drew McOnie to open the theatre with a revival of Torch Song, the hit play about a gay drag act in Seventies New York. Whilst Battersea can sometimes seem a journey from any part of London due it's lack of tube connection, the new theatre will go some way in encouraging many audiences south of the river.
The vision for the new Turbine Theatre is to be a starting point for new shows, and also a way to reimagine the older ones. For Taylor-Mills it has been a lifetime dream to have a home for his ideas that feels authentic, enabling art that is hoped to eventually play beyond its London home. Over the last year he has been occupied with curating a venue and programme that reflects his tastes, and he is excited about welcoming those that have followed his work over the last couple of years to this new, iconic venue.
The Turbine is the latest in the new line of new London theatres. Soho's Boulevard Theatre will open in October and the 2,000-seat Troubadour Wembley Park will also open in the autumn.