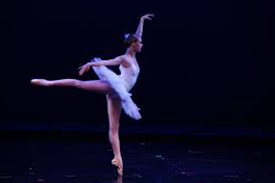 2020 marks the 70th anniversary of English National Ballet, and the company is inviting its audiences to celebrate with it throughout its 2019/2020 season.
Following the success of Giselle (which will open its season at Sadler's Wells, London in September and will tour to Spain and France), Akram Khan will create a new full-length ballet for the company: Creature is inspired by Mary Shelley's classic Frankenstein and explores themes of abandonment, rage and loss.
On tour will be Christopher Wheeldon's Cinderella in Manchester and Southampton, Le Corsaire in Milton Keynes and Nutcracker in Liverpool, and the London Coliseum season will feature Nutcracker, Le Corsaire, and three gala performances for its 70th Anniversary: they will include a variety of brilliant work from the company's rich history in one place.
International ballet star Brooklyn Mack will join ENB as Guest Artist for the Autumn/Winter performances, after dancing with the company in Le Corsaire in London and Paris in 2016.
Also forming part of the season is a thank you from the company; it will give away Golden Ticket experiences, including behind-the-scenes tours, meet and greets and more. It will also offer 70 free tickets during each run in every city it tours to: working with partner venues, these tickets will be distributed to individuals who are making a positive impact in their community.
In news about the company's new home on London City Island, it has been awarded a £1million grant from the Mayor of London through the Good Growth Fund to support its "Bridging Neighbourhoods – Growing Talent" project. ENB has consequently appointed its first Medical Director to maximise the benefits of its new building's state-of-the-art fitness and rehabilitation facilities. It is hoped the new building will become a creative hub for current and future generations.