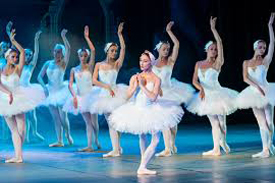 Focusing on arts organisations in Bath as the example, analysis suggests that decreasing local arts budgets will lead to additional financial loss. Recent data has revealed that these arts organisations have consistently attracted three times as much financial support from other sources as they have been granted by the local council, which has stayed steady as the council has cut its annual contribution by more than half over the past decade.
This suggests that the real impact of cutting local arts funding is considerably worse than what the headline figures show: while direct council funding in Bath fell by £285k between 2006/07 and 2016/17, the overall reduction was much larger, at around £1.1m. Investment in local arts organisations – not including the council-run Victoria Art Gallery – has totalled £4.5m over the past 12 years, with the amount falling every year from a high of £500k in 2006/07 to £211k in 2016/17.
Cuts to the arts in Bath include the council's decision to lose its arts grants programme last year, aiming to save £433k, and its recent announcement that it would be axing its arts development service in 2019. It seems this act would only save £78k and cause two redundancies, and would also leave a skills gap at the council. In opposition to this, the Combined Authority covering Bath and the West of England is working on a new culture strategy to identify new mechanisms for funding cultural activity and to emphasise the diversity of cultural activity in the West of England.
This situation really shows the real economic impact of the cuts, losing in something which brings money into the economy. Instead the council maintains that a result of budget pressures are to blame, and children's services and adult social care costs have risen from 66 per cent of the council's budget to 81 per cent. To this end, it feels to continue to fund the arts would impact on the care given to the most vulnerable people in the community.