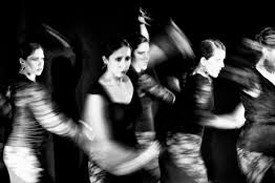 For many dancers, whether professional, semi-professional or amateur enjoying weekly classes, a break from the dance world is sometimes in order. It might not be possible to think of a life in which you did not dance, however for some it is exactly what they need – to recover from an injury, pursue a different avenue, or to reignite their passion.
If you have a break from dance, you may not miss it at all. However if you do, it is possible to return to the industry with vigour and enthusiasm, refreshed and renewed from the momentary pause taken. For professional dancers, the return to dance may begin by taking on a little bit of freelance teaching or performing on a local level. If you are planning a return to dance, the most important thing is to take it slowly and set good foundations: gradually increase your training, and in turn your flexibility, strength and fitness to achieve the level you were at previously.
Your body never forgets: whatever level you are at, if you have stayed fairly active you may not find the return to dance too strenuous, but it is important to listen to your body and take it slowly. If you haven't been particularly active, start with simple things like brisk walking, swimming or gentle yoga classes to improve core strength, flexibility and overall conditioning. Pay attention to any pains before they get out of hand, and make sure you warm up and cool down correctly.
If your goal is simply to take classes again and reinstate yourself in your own little pocket of the dance world, reach out to new people and make contact with those you know too. Go to new classes, performances and workshops, join networks on social media, and most important of all, enjoy it!