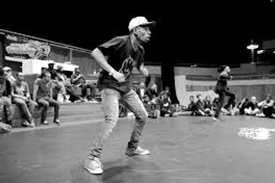 Arts organisations and schools across England will be brought together through a new £5million scheme aimed at increasing young people's access to the performing arts. The places with fewer opportunities to take part in performances will be prioritised in the scheme.
The investment will fund five Youth Performance Partnerships, which will focus on teaching performance skills on and off stage, including dance, drama, art, lighting, sound. It is hoped that the partnerships, which are to be delivered by Arts Council England and selected for the North, the Midlands, South East, South West and London, will reach 10,000 young people over three academic years where not enough young people have the chance to take part in performance.
Speaking about the new award, an Arts Council England spokesperson said: "The Youth Performance Partnerships will provide a brilliant opportunity for children from areas lacking opportunities to get involved in the arts to immerse themselves in the world of performance – giving them a creative outlet, developing skills on and off stage, and boosting their confidence. All children deserve to receive the benefits of a creative cultural education, and this programme is a fantastic step towards achieving that aim."
Some still maintain, however, that the English Baccalaurate is narrowing access to the performing arts subjects, such as drama, dance and music, in schools, and the partnership and additional funds do not mitigate the damage of the Government's continued support for the English Baccalaurate. Whilst an additional £5million for creativity is always welcomed, a cost-free solution would be to drop the English Baccalaurate, which to some acts as an headline measure for secondary schools.