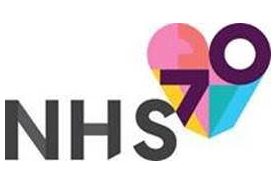 Recently National Theatre Wales launched its month-long celebration of the National Health Service's 70th birthday, NHS70.
One of the highlights of the festival, Touch (Bangor University, 27 -28 July), is an interactive, contemplative dance piece created by powerhouses National Theatre Wales, Llanwrst-based Migrations, French choreographer and dancer Julie Nioche, Turkish choreographers Filiz Sizanli and Mustafa Kapalan, and a cast of dancers from across the UK.
Touch draws on the Artistic Director of Migrations Karine Décorne's personal experience following rehabilitative physio in the NHS following an accident, during which time her physio therapist was the only person who touched her.
NHS70 features performances that reach across new writing, contemporary dance, music, comedy, immersive and sensory theatre. Events and productions will be performed all over Wales, including in hospitals, schools and arts venues in Carmarthen, Welshpool. Wrexham, Bangor and Tredegar, birthplace of NHS founder, Anuerin "Nye" Bevan and the release of a new anthem from Super Furry Animals' frontman, Gruff Rhys.
The full NHS70 programme also includes:
TOUCH
27 – 28 July, Pontio, Bangor University
An interactive piece to soothe the soul, marrying the therapeutic, healing powers of dance and touch.
LOVE LETTERS TO THE NHS:
Five new solo shows by five writers, performed the length and breadth of Wales. Intimate, heartfelt love letters to an institution with which all of us have had – or will have – a relationship.
AS LONG AS THE HEART BEATS
21-22 July, Royal Gwent Hospital
A site-located theatrical journey inspired by, and situated in, the Outpatient Department at Royal Gwent Hospital.
SPLISH SPLASH
Throughout July, across Wales.
A multi-sensory, underwater touring production performed exclusively for young people aged 3-19.
ECZEMA!
ECZEMA! explores the life of eczema; exploring what it is like to live in co-occupation and incessant dialogue with the skin disease.