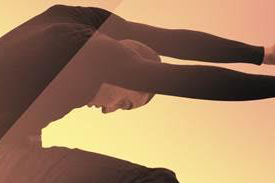 Rambert's 92nd anniversary saw the launch of a new database documenting every Rambert premiere since The Tragedy of Fashion premiered in 1926, detailing which dancers and musicians performed, names of the creative teams, music and venue, as well as the other pieces performed that night if part of a triple bill. The last nine decades for the company have been encapsulated in one database in order to preserve its performance history. 
As a truly fitting birthday present, viewers can also see a timeline of every piece in Rambert's repertory alongside a potted history of the company, including Marie Rambert's – Rambert's founder – with listings of all her works and performances in the company. An interactive map reveals that Rambert has covered a significant portion of the globe, and fact-checking has been made quicker and easier by this detailed depiction of Rambert's archives.
Created with support from the Heritage Lottery Fund, the Performance Database draws together a wealth of information about the company's repertoire, performances, personnel, and tours. The database has five interlinked areas: dance works, performances, people/companies, venues, and a timeline. Users can enter at any point and create their own journeys through the records.
The database covers 458 dance works, every piece in Rambert's repertory since 1926; 2,767 performances and 2,603 people; from dancers to choreographers, to musicians, designers and sponsors – everyone who has contributed to the dance works in Rambert's repertory is on record.
While the goal of this project is to catalogue every performance since Rambert's launch in 1926, the Rambert Performance Database currently records every Rambert performance from 2015-2017, and the premiere of every piece in Rambert's repertory since 1926, with full first night casting. This is a living project, so further performance records will be added working back to the year 2000 so that a record of every Rambert performance in the 21st century is available.
Access the database by visiting rambert.org.uk/performance-database