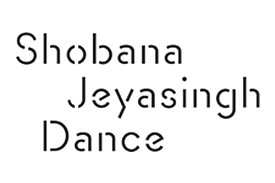 This autumn Shobana Jeyasingh Dance brings Shobana's latest dance work Contagion to six science, art and war-related sites across the country. As a major new dance work, the tour opens on 15 September at the Gymnasium Gallery in Berwick-upon-Tweed, a former army barracks where soldiers were sent to keep fit during the First World War.
Contagion commemorates the 1918 Spanish Flu pandemic – which ravaged the world to a greater degree than the Great War itself. It is co-commissioned by 14-18 NOW, the UK's arts programme for the First World War centenary.
A promenade piece, Contagion considers the irony that, while human warfare raged in the trenches, a silent and far deadlier enemy was waging war within the human body. Shobana's choreography echoes the scientific features of a virus – rapid, random, and constantly shape-shifting – where eight female dancers contort and mutate as they explore both the resilience and the vulnerability of the human body.
Contagion is hoped to serve as an act of commemoration and remembering the 1918 Spanish flu pandemic, which infected one third of the world's population and killed over 50 million people. The piece will act as a highlight of the final 14-18 NOW season, in which it continues to engage people in the centenary of the First World War through the lens of art. Shobana Jeyasingh's new work marks 100 years since one of the deadliest disasters in human history with an exploration of the pandemic through movement.
Contagion will be performed at Gymnasium Gallery, Berwick-upon-Tweed; Winchester Great Hall, which contains the greatest symbol of medieval mythology, King Arthur's Round Table; DanceEast, Ipswich; St Gabriel's Church, Sunderland, which was used as a temporary hospital in World War I; IWM North, Salford, where the piece will be performed as part of Manchester Science Festival; and the British Library, London.