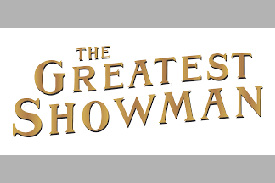 The hit film The Greatest Showman, which has taken theatrical audiences everywhere by storm, will be screened as part of the Regent's Park Open Air Theatre programme, featured in a special events line-up. The outdoor venue has announced its one-off events for the summer, the The Greatest Showman is amongst those to be shown in the west London arts venue.
As part of its announcement of its series of one-off events, MOREoutdoor will run on Sunday evenings throughout the theatre's summer season in central London. Regent's Park Open Air Theatre is thought to expect to see a number of different audiences attending the different elements of the programme.
On 2 September, the venue will host a special screening of 2017 musical film The Greatest Showman, featuring Hugh Jackman and songs including "This Is Me", "Come Alive" and "From Now On". Other films to be screened include the 1997 film Spice World, starring the Spice Girls, on 26 August. Ridley Scott's classic sci-fi thriller Alien will run on 9 September, amongst others too. These popular films will garner much interest as part of the summer season, when the theatre is at its most popular.
The MOREoutdoor season will also include a number of comedy stars. Deborah Frances-White will record her podcast The Guilty Feminist live in front of the Open Air Theatre's audience on 15 July. Other comedians appearing include Simon Amstell on 19 August, Jimmy Carr on 12 August and Joe Lycett on 22 July.
The one-off summer events will slot into the venue's programmed theatre season, which will include a new London revival of Little Shop of Horrors and a new version of As You Like It, with music by Charlie Fink. Public booking for the events is now open.