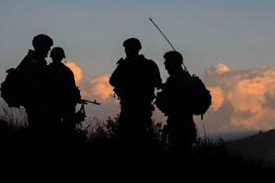 English National Ballet's Lest We Forget is set to return to the stage, to mark the centenary of the end of the First World War.
To commemorate the end of the war, English National Ballet's acclaimed Lest We Forget programme returns to Sadler's Wells in September 2018. Featuring three poignant works, Lest We Forget reflects on the experiences of those who fought in the conflict, and those who stayed behind at home. Drawing on evocative design and scores, choreographers Liam Scarlett, Russell Maliphant and Akram Khan have created dance pieces full of unforgettable and haunting images.
Since its premiere in 2014, Lest We Forget has received the South Bank Sky Arts Award for Dance, and Best Modern Choreography at the 2014 Critic's Circle National Dance Awards for Akram Khan's Dust. English National Ballet also became the first ballet company to perform at Glastonbury when it presented Dust on the Pyramid Stage.
In other news, the company will continue its commitment to UK touring and presenting world-class ballet to the widest possible audience. Autumn 2018 sees English National Ballet present Sir Kenneth MacMillan's Manon outside London for only the second time in 30 years, touring to Manchester, Southampton, and Milton Keynes. Famous for its expressive choreography and dramatic challenge, Manon features some of the most demanding and fulfilling roles in ballet. Manon is accompanied by Julies Massenet's haunting music performed live by English National Ballet Philharmonic.
Also performed as part of English National Ballet's Autumn tour is its hugely successful production of the timeless classic Swan Lake, choregraphed by Derek Deane. Touring to Liverpool and Bristol, Swan Lake features some of the most iconic scenes in ballet performed to Tchaikovsky's score, performed live by English National Ballet Philharmonic. Following performances of Manon and Swan Lake on tour, English National Ballet will present both productions at the London Coliseum in January 2019.