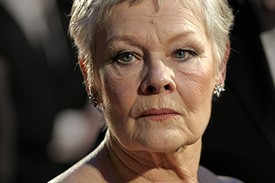 Dame Judi Dench is set to create an arts-focused primary school in York, recent news has revealed. She will provide backing for a primary school that will focus on the creative arts, in order to nurture these subjects for the children attending.
At the school there will be space for 420 pupils, with six teachers, although the exact location has not been revealed. Dame Judi attended school in York, and is keen to encourage young people – from a very early age – to appreciate the arts and enjoy them. By supporting the primary school, she is ensuring she is doing all she can in order to be part of this encouragement.
Screenwriter Kay Mellor (Girlfriends) is also involved as a financial backer of the primary school, along with Arts Council England chair, Nicholas Serota. The trio are hoping the school will inspire the next generations to appreciate and engage with the performing arts, as well as work and excel within the creative industries.
The project will be run by Ebor Academy Trust, and six teachers from the trust will develop the curriculum. Despite the fact the curriculum will focus on creative outlets, this will not detract any focus from core subjects. Everything will be taught in a creative way so children are more likely to enjoy subjects such as maths and English.
The trio of backers, as well as representatives from the Ebor Academy Trust, see the new project as an opportunity to create a centre of excellence that will benefit the entire city, not just those children who attend the school. It is hoped that the new primary school will do much to promote and support the arts, whilst still dedicating adequate attention to other subjects on the curriculum.