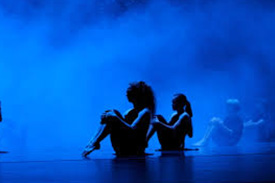 The Bonnie Bird Choreography Fund has announced the recipients of The Bonnies 2017 awards, at a ceremony that took place on 1 December at Sadler's Wells. The guest speaker, choreographer Shobana Jeyasingh, presented the awards, including the Marion North Mentoring Awards, the Bonnie Bird New Choreography Award and the Bonnie Bird Lifetime Contribution to Choreography Award.
The Bonnie Bird Lifetime Contribution to Choreography Award was awarded to Robert Cohan CBE, in recognition of his lifelong contribution to the development of choreography in the UK and beyond. The Bonnie Bird New Choreography Award 2017-19 was awarded to Alexander Whitley; the £10,000 biennial award offers a bespoke range of activities that will support the artist's overall creative development, rather than producing a completed new work. The ambition is therefore to support a programme of individual research for artist's practice, with the potential to impact nationally.
The Marion North Mentoring Awards were awarded in partnership with South Asian dance organisation Akademi. These awards see choreographers at the beginning of their careers receiving mentoring over the next year to help overcome artistic challenges by gaining invaluable advice and support from an experienced choreographer or dance artist. Two out of the four awardees were announced as Archita Kumar and Katie Ryan, who will be mentored by Jose Agudo and Seeta Patel respectively. A second partner organisation and two more awardees will be announced next year.
The Bonnie Bird Choreography Fund received almost 70 applications for the New Choreography Award, which demonstrates artists' ongoing need for more support for research and development of choreographic practice. The Bonnie Bird Choreography Fund is fully dedicated to supporting artists' current practice and research. The Fund has been running for 32 years, originally set up by Bonnie Bird herself in 1985. Since its inception, the Fund has given over 130 awards to artists in the UK and across the world.