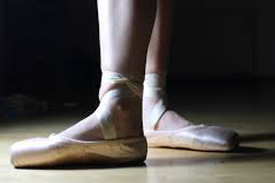 Northern Ballet's original pioneering ballet for children, Ugly Duckling, is set to return to stages across the country with an extensive tour throughout spring 2018. The production will run from May to June 2018, visiting more than 20 theatres, offering audiences up and down the country the chance to see the esteemed production.
Based on the famous Hans Christian Andersen fairytale, Ugly Duckling tells the story of a lonely duckling, ignored by those around her and prevented from fitting in. This child friendly 40 minute ballet follows her journey as she comes to learn that she was beautiful all along. It has been created especially for children and their families to experience live dance, music and theatre together, as well as the poignant tale which teaches so many lessons.
Ugly Duckling was the first of the Company's award-winning series of children's ballets, which includes the hugely successful Three Little Pigs, Elves & the Shoemaker, Tortoise & the Hare and Goldilocks & the Three Bears, all of which have been adapted for TV by CBeebies. Ugly Duckling is choreographed by Northern Ballet leading soloist Dreda Blow and former Northern Ballet dancer Sebastian Loe, and its music will be performed live at every venue by members of Northern Ballet Sinfonia.
Northern Ballet's children's ballets are created with the needs of the audience in mind and as such are short, captivating and uplifting, creating a truly magical live dance experience for all. As the very first of its short ballet collection, it is a testament to the success of these Northern Ballet productions that Ugly Duckling is returning to enchant even more children and their families.
The Ugly Duckling 2018 tour includes Middlesbrough Theatre, Durham Gala Theatre, Bridlington Spa, Berwick-upon-Tweed The Maltings, Reading The Hexagon, Cheltenham Everyman Theatre, Peterborough Key Theatre, Buxton Opera House, Huddersfield Lawrence Batley Theatre, Derby Theatre, Harrogate Theatre, Hull New Theatre, Mansfield Palace Theatre, Doncaster Cast, Barnsley The Civic, Weymouth Pavilion, Yeovil Octagon Theatre, Exeter Northcott Theatre, Blackpool Grand Theatre, and Lincoln Drill Hall.