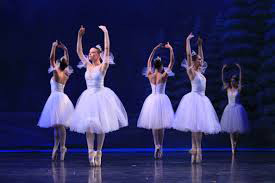 For the first time, Birmingham Royal Ballet will brings its production of the Nutcracker to the Royal Albert Hall. The staging has been created especially for the Royal Albert Hall, with video and projection designed by 59 Productions (An American in Paris, War Horse), period costumes, Birmingham Royal Ballet's 70 world-class dancers and a full symphony orchestra. Nutcracker will be performed from 28 to 31 December.
This Nutcracker will take the form of Peter Wright's production; before the London season, Birmingham Royal Ballet will dance Sir Peter Wright's version in its traditional form, at Birmingham Hippodrome from 24 November to 13 December. The company will stage a new adaptation of its much-loved Nutcracker this Christmas, set against the apt backdrop of the Royal Albert Hall.
The production of the Nutcracker tells the story of Clara, in the Victorian setting of her family home. As midnight strikes, the magical Christmas tree grows and grows, Clara's nutcracker doll and his army of toy soldiers come to life, and Clara is swept away into a fantasy adventure through an enchanting winter wonderland of dancing snowflakes to the magical Kingdom of the Sweets. Sir Peter Wright's version of the Nutcracker is one for all the family, with each version and adaptation across the ballet world being slightly different.
For Birmingham Royal Ballet, the Nutcracker has been an essential part of Christmas in Birmingham for over 25 years. Bringing the production to London will see it spread its magic to even more people, with a brand new version of the company's classic production for London audiences. There is without a doubt nowhere more Christmassy than the Royal Albert Hall, and no other production that sparkles with so much festive energy.