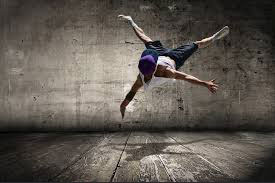 Following four days of youth dance celebration in Birmingham last month to mark One Dance UK's U.Dance 2017, it was revealed that DanceEast in Ipswich will become host to the national event for the first time in 2018, the nation's annual youth dance festival. The event will run from 10 – 14 July in the East of England.
Working in partnership with One Dance UK, DanceEast is excited to welcome the prestigious event, and continue to champion youth dance in all its forms. DanceEast's base at the Jerwood DanceHouse has played host to regional U.Dance heats since 2012 as the east of England partner organisation, with each heat culminating in one national U.Dance event each year. Work with young dancers is a core part of DanceEast's programme and U.Dance is an opportunity to celebrate this work with groups from across the country.
Each year the national U.Dance showcase presents a selection of national dance groups in a range of performances, as well inspiring each other with a love of dance. In true U.Dance tradition, the 2018 event will further extend DanceEast's offering of dance opportunities. It will enable hundreds of young dancers to participate in classes, workshops, careers sessions and social activities during the event. Additional specialised projects are also hoped to increase the dance opportunities for children and young people in the region for 2018, expanding the reach of U.Dance to young people in Suffolk and across the region.
DanceEast's work in dance education is expansive. Amongst other projects, DanceEast is currently working with the Paul Hamlyn Foundation, Ernest Cooke Trust and five primary schools until Summer 2018. This work focuses on how digital technologies could revolutionise the role of dance in schools, with the aim to upskill teachers and ensure they are confident using dance as a tool to deliver subjects across the curriculum.