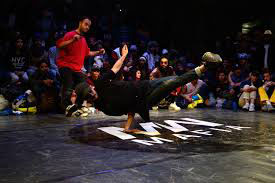 It is dance galore at Edinburgh Festival Fringe this year, with a huge variety on offer throughout the month of August.
David Cazalet's Requiem for Aleppo follows a sold-out world premiere at Sadler's Wells in April. This is a response to the human tragedy of Aleppo. Composer David Cazalet has written Requiem for Aleppo, a personal lament in music which fuses Christian liturgy with early Arabic poetry, mixing the voices of Juliana Yazbeck and Abdul Salam Kheir with more formal choral composition and counterpoint.
Chicos Mambo's Tutu: Dance in All its Glory is full of rhythm and humour. Over the course of 20 scenes six dancers become icons of classical ballet, contemporary dance, and rhythmic, academic, or even acrobatic dance. TUTU is an invitation to those who love dance to experience familiar favourites in a lovingly feisty way, or for those new to dance, an opportunity to explore some of the most famous and most significant works in repertoire from Swan Lake to Pina Bausch… with a twist.
Gecko and Shanghai Dramatic Arts Centre's The Dreamer is an international collaboration between Shanghai Dramatic Arts Centre and Gecko. Combining physical theatre and dance, the piece is inspired by Shakespeare's A Midsummer Night's Dream and The Peony Pavilion, the work of his Chinese contemporary, Tang Xianzu. Dreams were a leitmotiv for both writers and The Dreamer reimagines a dream sequence from two of their most famous works.
Light, Ladd & Emberton's CAITLIN is a dance production based on the life of Caitlin, wife of Dylan Thomas. The audience members seated in this circle of chairs are witness to her account of her history, reliving it as she dances with her husband, sending the rest of the chairs flying as they drink, bicker, fight and make love.
National Dance Company Wales will present two works. Inspired by 17th and 18th century European oil paintings, Folk presents a mix of surreal and familiar scenes, exploring how people behave in a group environment. Profundis by Roy Assaf, is a provocative and sensual ensemble piece, challenging how we interpret the meaning of the work that we make and see. It features whimsical wordplay, vintage bathing costumes and an exotic soundtrack.