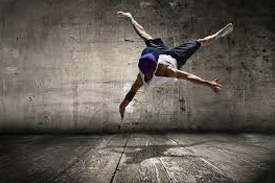 Following its premiere on 30 May, the competitors of NBC's 'World of Dance' have tough competition. World of Dance is a new dance competition series which will see 47 dance acts compete in three categories – Upper (groups of one to four dancers, 18 and older), Junior (any size act, 17 years old and under) and Team (groups of five or more, 18 and older). The dancers are competing for a prize of $1 million and will be judged by an all-star panel of experts, including Jennifer Lopez, Derek Hough, NE-YO and host Jenna Dewan Tatum.
Upper competitors include:
DNA, a Ukrainian-born ballroom duo – Denys Drozdyuk and Antonina Skobina – from New York. Drozdyuk is a three-time World Ballroom Dance champion who trained at The Juilliard School, and the pair are World Championship finalists.
Nick Daniels is a contemporary solo dancer, fine-tuning his skills at his mother's dance studio in New Jersey. When he was 16, he moved to Miami to train at Stars Dance Studio under the coaching duo Victor Smalley and Angel Armas.
Pasion combines the precise choreography of Flamenco-style dance with percussive movements. As a four member group from California, they stage both visual and audible experiences.
Junior competitors include:
801 Squad is a 17 member group from Center Stage Performing Arts Studio, a ballroom-fusion dance company in Utah. All the dancers are trained in ballroom, hip-hop, jazz, contemporary, musical theatre and ballet.
Diana Pombo is a young contemporary dancer from Miami, who has already earned multiple national titles and has toured with the world-renowned faculty of Break the Floor Productions.
Team competitors include:
ProdiJIG is led by world-champion Irish dancer Alan Kenefick, as a group of seven from Ireland. Its distinctive style combines Irish dance, pop and hip-hop.
Stroll Groove, a nine member stepping group, has taken the Los Angeles dance scene by storm, creating immersive performances of classic stepping.