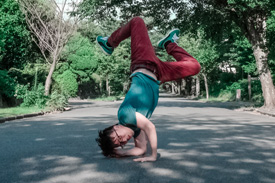 Arts Council England are set to invest £5 million in a new Birmingham Dance Hub. A total of £3 million will be invested over the next three years into the development of production and administrative space for dance artists and organisations – which will include office spaces, a large studio and meeting rooms which will connect to studio, performance and social spaces within the wider complex – with the remaining £2 million supporting additional dance activity.
The new space will be based at the Birmingham Hippodrome theatre. The plans for the facility, which is also home to Birmingham Royal Ballet, DanceXchange and Dance Consortium, is a shared space for the Birmingham dance sector and the public. Arts Council England is keen, as the nation's developer of arts and culture, to invest in bold schemes such as this one. The hub aims to entice audiences and enhance the city's reputation; the dance hub has the potential to be a place that will make dance central to more people's lives in the Midlands region.
The dance hub partnership has developed a range of projects, performances and activities which will celebrate the diversity of the city and include a wide range of dance forms from ballet, contemporary and hip-hop to South Asian and African. It will also deliver dance classes, projects in schools, professional performances, community and social dance projects and talent development programmes. A range of outdoor work and festival activity with a focus on international dance will also be on offer.
The Birmingham Dance Hub partnership is a made up of organisations such as Birmingham Royal Ballet, DanceXchange, Birmingham Hippodrome, mac birmingham, Birmingham City University and ACE Dance and Music. As a result of the new investment there will be a huge number of new opportunities in dance.