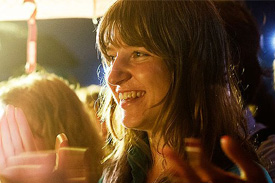 Trans Creative, a trans-led theatre company backed by Arts Council England, recently launched at Contact Manchester's annual LGBT arts festival. It aims to become an arts hub for the transgender community in the North of England, also providing creative and employment opportunities.
As a result of its Arts Council funding, Trans Creative intends to raise visibility and widen opportunities for trans community groups, which are marginalised, to take part in the arts. The organisation is supported with £135,000 through Elevate, the Arts Council's fund to support diverse-led organisations to make strong applications for Arts Council funding. The directorship of Trans Creative aims to therefore offer an authentic voice that represents the community through it's work, especially in which work by non-trans artists is more commonplace.
Although Arts Council England does not have specific data on the number of trans professionals working in the arts, it is currently collecting data on trans and non-binary staff from 2017 and is committed to doing so and consequently developing benchmarks where possible. What is clear, however, is that in the past three years trans referral for young people has significantly increased which indicates the demand and need to creatively explore this work, increase representation and nurture a trans community within the arts.
Trans Creative aims to further develop this awareness by acting as an advocate and champion for trans communities in the arts. It seeks to position itself as a 'Trans Hub' in the North of England, offering employment, creative opportunities, and a programme of performance, education, politics and audience engagement. The company will therefore focus on working with trans creatives and backstage staff. The organisation intends to apply to become a National Portfolio Organisation after its Elevate funding draws to a close.