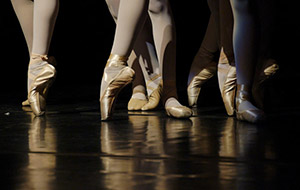 bbodance, formerly known as the British Ballet Organisation, recently announced the appointment of Michael Nunn OBE, William Trevitt OBE and Kerry Whelan as the new Co-Artistic Director consultants. Nunn, Trevitt and Whelan, the team behind internationally renowned dance company BalletBoyz will join bbodance to provide artistic direction, help grow its membership and introduce innovative and exciting projects.

The long history of the British Ballet Organisation has a rich heritage and legacy, and the trio aim to continue this in their taking up of the artistic reins. The change and rebrand is a significant shift for the organisation, including a move to new premises and a major overhaul of the teaching syllabi. To this end, the values pursued at BalletBoyz, namely excellence, quality and the shared enjoyment of dance, will continue through the new bbodance.

Over nearly 90 years, the organisation has built a rich history into its brand. This 2016 change is part of bbodance's commitment to improving its services, events and membership benefits across the dance services provided by the organisation. As part of bbodance's commitment to innovation it also announced the launch of a new musical theatre dance syllabus in 2016, a welcome addition to its sole focus on ballet.

The foundations for a modernised bbodance are now in place with new visions from the award winning Artistic Directors. Their expertise will provide a secure platform to inspire and promote excellence in dance training while retaining the bbodance traditional values. Additionally, the new London headquarters includes studios, a library and classrooms to provide the space to hold bbodance teacher training programme on-site, a base for all future syllabus development and a home for all bbodance members. It is hoped that this will create a lasting legacy for future generations of ballet dancers and teachers.