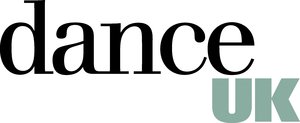 MPs have been urged to raise the profile of dance in a new manifesto that came to light during February from stalwart Dance UK. Politicians are now under further pressure to ensure dance plays a greater role in young people's education, following what has been labelled a constant "undermining of arts subjects" by high-profile MPs.
The new dance manifesto launched by Dance UK calls on politicians to "speak up for the benefits of dance as an essential part of a balanced curriculum for children". It also calls them to increase the number of PGCE-trained dance teachers in schools, which is encouraging news for the industry following claims by education secretary Nicky Morgan that studying arts subjects can hold young people back.
The manifesto was presented to MPs at an event in Westminster, and comes ahead of a major conference to be launched in April that will see dance leaders come together to debate issues in the sector and devise a new five-year strategy for the industry. The manifesto builds on one previously launched in 2006, aimed at politicians with no knowledge of dance. The dance world is now dealing with government ministers who undermine arts-based subjects in their public speeches whereas the majority of politicians have no idea about the level and amount of dance going on in their constituency. Furthermore, they have not thought about it in terms of public health, education or how popular dance is.
In the manifesto, written by Dance UK member and project manager Jim Fletcher, politicians are urged to make sure dance has the same status as music, maths and English in education. It encourages MPs to ensure primary schools deliver more dance activity, and that there are more affordable spaces for community dance. This sounds resoundingly positive however it now falls to the politicians to act upon the manifesto alongside Dance UK's incredible work.