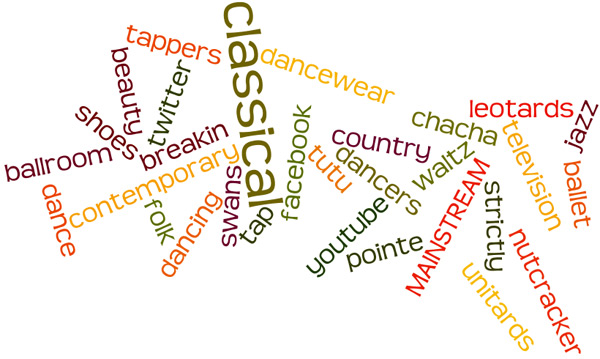 The year-long celebration of song and dance will begin with BalletBoyz: The Talent, documenting the work of dance company BalletBoyz, followed by the BBC Young Dancer 2015 in April with the final in May. In July, David Bintley, Artistic Director of Birmingham Royal Ballet, will investigate how the foundations of ballet were laid during the reign of King Louis XIV of France, in The King Who Invented Ballet. The autumn will focus on the story of contemporary dance told through a group of young dancers in new documentary, Strictly Modern Dance.
In terms of dance highlights, BalletBoyz: The Talent will focus on the company using footage from its 2014 Roundhouse performances – the culmination of a two-year tour during which it was awarded 'Best Independent Company' at the National Dance Awards. The film will also include interviews with the dancers and choreographers along with insights into their creative processes and behind-the-scenes.
BBC Young Dancer follows, showcasing the UK's best young dancers. The award has invited dancers to compete for six places in a televised Grand Final to be shown live in May. Four programmes featuring highlights from each of the Category Finals with introductions to the respective dance styles and behind-the-scenes content will also be shown, demonstrating the demands and dedication needed for dance. The Grand Final will be judged by a leading panel of dance experts; Matthew Bourne; Akram Khan; Wayne McGregor; Tamara Rojo; Kenrick Sandy; and Alistair Spalding.
David Bintley, Artistic Director of Birmingham Royal Ballet, will investigate the foundations of dance during King Louis XIV's reign. Bintley uncovers the critical social and cultural role ballet had in Louis XI's French court, and across 17th-century Europe. Featuring specially shot dance sequences with insightful historical documentary, The King Who Invented Ballet brings to light the 300 year old history.
Strictly Modern Dance is the story of contemporary dance, told in a completely new way: through talented young dancers, aiming to bring an understanding of what contemporary dance is to a wider audience. Strictly Modern Dance will go on a journey with the students of Trinity Laban Conservatoire of Music and Dance, one of Europe's leading training centres, and will feature famous alumni. Talented young dancers will learn some of the most iconic modern dances from the last 100 years and experience the shifts in the history of contemporary dance as it challenged audiences, made history and revolutionised dance.