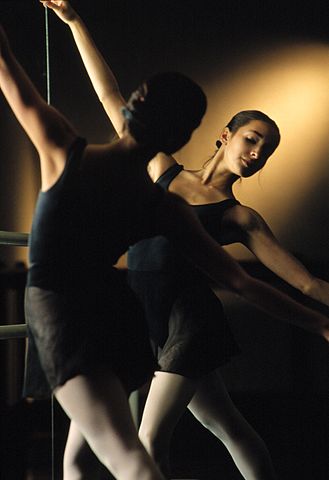 Do you want to take your dancing to a professional level? As glamorous as it may seem, the life of a performer is a lot of hard work, pain and strict dedication to the goal. If you still wish to pursue a career in dance you must strive for it completely, as it requires a lot of passion and hard graft.
It is important to keep your feet on the ground, metaphorically speaking, and think realistically about your career. If you are the strongest dancer locally this will not make you the strongest amongst others in an audition. Open auditions are perhaps a dancer's worst nightmare for being noticed, and a closed audition means agents put forward their very best dancers for that job – you may be one of many very similar dancers.
It is important to play up to your strengths and use them to your advantage in any dance environment, be it a class, audition or workshop. It is also important to continue learning and conquering your weaknesses in order to develop as a dancer. It's easy to get complacent when you are responsible for keeping yourself in shape for auditioning, so keep challenging yourself and trying new things. Despite this, there will be auditions and jobs that you simply won't get or be out forward for based on non-personal reasons, such as looks, so you must develop a tough skin.
Have a "plan B" too: make sure you have a substantial education behind you in case you must stop dancing for any reason. It is also important to have a clear idea of how you can work when you are in between dance jobs, so develop your skills, and build up professional experience. Don't forget you also need persistence and a positive attitude: don't take life too seriously and remember to enjoy the hard work involved in reaching your dream.
Image courtesy of Wikimedia Commons.