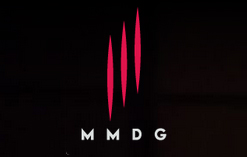 The Mark Morris Dance Group, in order to fulfil their global tour in October and November 2014, will be going both east and west: for the first time in the company's 34 year history, it will split into two groups. Half the troupe's dancers will tour the United States, Scotland, Italy and Switzerland, while the remainder will head for Cambodia, East Timor and Taiwan. The company will then reunite in Shenzhen, China on 11 November. The company spends around half of each year touring.
The Asian part of the tour is part of of the United States State Department's DanceMotion USA, a cultural diplomacy programme in partnership with the Brooklyn Academy of Music. Numerous activities are planned in addition to the performances, including choreography workshops, the chance to work with a number of professional dance companies, and also with female victims of domestic violence and female factory workers in Taiwan.
Within both sections of the tour, the company members will begin 'the Polka Project', taking the last section of Morris's 1993 "Grand Duo", and teaching it to the professional, amateur and student groups they encounter in an educational and developmental strand.
On each tour, the company will perform Morris's newest work, "Words" which premiered at Fall for Dance on 8 October. "Words" will be performed by eight dancers from each group while they are on the separate tours, and in China it will be performed by the full 16 member cast.
"Words" was created in order to be flexible, in terms if the number of pieces of music, the number of dancers in a particular section, even the sequence of dances, much like Cunningham's work. The company often encounters spaces that are too small, with a floor that's too hard, but Morris has built those factors in so the piece can be presented anywhere.